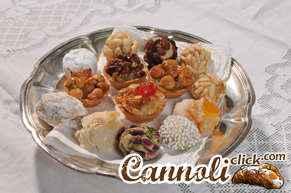 Almond Pastries, one of the most typical and representative desserts of the Sicilian culinary tradition, are available on Cannoli.online
Our pastries are made according to the ancient and traditional recipe with Sicilian almonds, eggs and sugar.
They are handmade, preservative-free and without colouring additives. We use just a couple of special ingredients: The skillful hands of our experienced pastry chefs and 100% Sicilian Almonds.
Almond Pastries will be sent to your address immediately the day after your online order.
What do you think? Give us your advice or tell us about your experience.